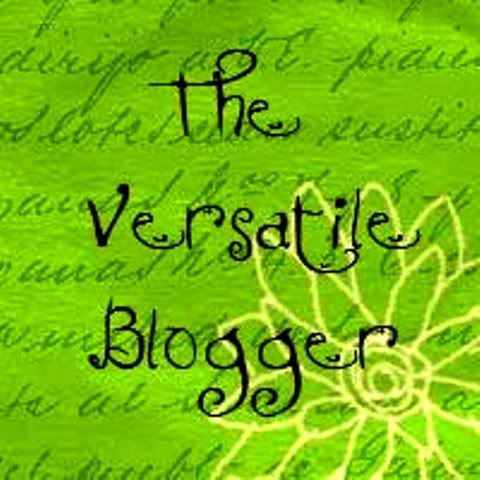 Wow!!!
What can I say???
I am honoured!!!
Thanks
Naija Bank Girl
for the "Versatile Blogger Award". I know you mentioned it a long while back to me, but I just haven't had time. (One reason or the other.) But I resolved recently that even with the "limited time" I will still make out time to do what I love...blogging!!!
Now, I have to share 7 things about myself...
I love God do much (cliché, i know, but I really do)
Listening to people is something I really like to do
I have learned a lot from all the blogs I follow. I am actually getting less shy...more like my pen found my voice for me...
I love to observe people without them knowing. It usually makes my day when I find out that " I was right about my observations".
I really don't like noisy places...or people.
working in calm places with music playing in the background is my forte...talk about creative juices
Its not easy sharing 7 things about yourself
Also, I have to pass the Torch to 15 recently discovered blogs. My list may not be up to 15, as most of them have either received the award before, or are not exactly new, and mostly due to the fact that i have been AWOL (*covering my face in shame*)... here goes:
The rules are as follows:
Thank the person who gave you the award and link back to them in your past

Share 7 things about yourself

Pass this award along to 15 recently discovered and let them know about it.
Shalom!
Note to Naija Bank Girl... I would have given the award to you... in sincerity, I love the way you write about your office...you actually give me "liver" lol!